One-on-One or Group Spanish Lessons
Do you need one on one Spanish Lessons or do you have a small group that needs classes? If yes, you have come to the right place. The Spanish teachers at La Academia Spanish Immersion are well versed at providing Spanish classes, as well as, custom tailored lessons in one-on-one and group environments. The classes are a great option if you are preparing for an exam or need assistance with an existing Spanish class or project. Just let us know your needs, and we are flexible enough and experienced enough to design a lesson plan to meet your needs.
Why Us
We focus on two foreign languages – SPANISH and ENGLISH

We hire only native Spanish speakers
We customize our program to meet your needs and objectives
We schedule our classes at times that are convenient for you
We have classes for children and adults
We have Spanish classes for every level ranging from beginner to advanced classes
We have been in business since 2009
Our Maestras
All of our Spanish teachers are professional native Spanish speakers that are locally based here in the DFW Metroplex. Our teachers know how to make learning Spanish fun and engaging, which makes learning Spanish very enjoyable and easy.
Class Schedule
Monday 6pm Advanced
Tuesday 10am beginner
Tuesday 11am intermediate
Tuesday 6pm beginner
Wednesday 6pm beginner
Wednesday 6pm intermediate
Thursday 10am beginner
Thursday 11am advanced
Thursday 6pm beginner
Tuition
$90 per month for 1x/week
$150 per month for 2x/week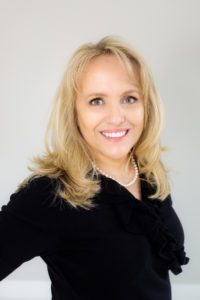 Senora Karina Fernandez is the owner of La Academia Spanish Immersion, as well as, a teacher.  She is a native Spanish speaker from Mexico City. She has worked with children and adults for over 20 years and she has translated various documents for government agencies and businesses. Karina is very talented at keeping the learning fun and interactive, and keeping all of her students fully engaged. If you enjoy learning and keeping learning fun, you will really enjoy Karina as your Spanish teacher.
Hola, mi nombre es Ana. Soy originaria del Salvador Centro America. Estudie Licenciatura en Ciencias de la Computacion en la Universidad De Oriente (UNIVO). Actualmente estoy casada, tengo un hermoso hijo de cinco años de edad. Estoy agradecida con Dios por la oportunidad de vivir en este pais y por hoy en dia estar trasmitiendo un poco de mis raices. Me apasiona el poder enseñar el español a otras personas, dado que es tan importante el saber mas de un idioma. Es un gusto formar parte del maravilloso equipo de maestras de La Academia.
Spanish Tutoring Information Request