La Academia Spanish Immersion in DFW, offers you a flexible schedule in Spanish classes, camps and tutoring for your busy lifestyle. You can take advantage learning the Spanish language in a relaxed environment. To improve, practice or acquire skills from our experienced and qualified staff of native Spanish speaking instructors who are ready to guide and teach you Spanish according to your needs or interests. It does not matter if you have never spoken a word of Spanish or if you are a seasoned Spanish student, we can help you learn Spanish by setting up a systematic plan designed specifically for you.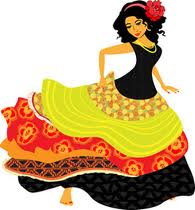 We make learning Spanish fun by offering a variety of options including classes, small groups, and one-on-one personal tutoring. Wherever your learning preference, you will be welcomed at La Academia Spanish Immersion. Learn Spanish, Live Spanish, Speak Spanish! We are here to immerse you into the Spanish language and culture and to ultimately getting you speaking Spanish at the level you desire, which may range from basic phrases all the way to fluent Spanish depending on your desires.
Method & Materials
Throughout the years La Academia Spanish has developed a fast and effective training program, selecting the best from different teaching methods and techniques and creating one of our own.
Philosophy
"Your success is our success". All students begin to speak on the first day. Grammar and syntax emerge through the special experience at La Academia Spanish.
What makes La Academia Spanish unique?
Building a community versus a classroom. La Academia Spanish Immersion teachers' unique curiosity to learn about their students has created an environment of trust, allowing Spanish to become an enjoyable part of their lives.
Meet Our Maestras!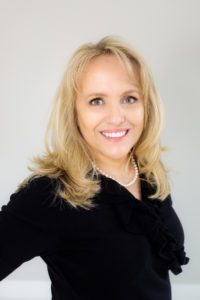 Señora Karina Fernandez is the owner of La Academia Spanish Immersion.  She is a native Spanish speaker from Mexico City. She has worked with children and adults for over 20 years. Karina is Tcole certified and works with various police agencies and companies.  She specializes in teaching Spanish reality based classes.  
Hola, mi nombre es Ana. Soy originaria del Salvador Centro America. Estudie Licenciatura en Ciencias de la Computacion en la Universidad De Oriente (UNIVO). Actualmente estoy casada, tengo un hermoso hijo de cinco años de edad. Estoy agradecida con Dios por la oportunidad de vivir en este pais y por hoy en dia estar trasmitiendo un poco de mis raices. Me apasiona el poder enseñar el español a otras personas, dado que es tan importante el saber mas de un idioma. Es un gusto formar parte del maravilloso equipo de maestras de La Academia.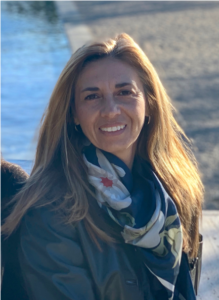 Beatriz Aguirrewas born in Argentina and holds a Bachelor of Science in Accounting from Argentina Catholic University; she spent over 14 years working as a Chief Manager Collector for the Argentina government tax agency. After moving to the United States over 16 years ago, Beatriz continues working as a tax consultant and started a new career as a Spanish tutor. Beatriz has a strong knowledge and cultural awareness of Spanish speaking cultures throughout the world.
Besides Spanish language, Beatriz is a passionate plastic artist, she studied Drawing and Painting at the School of Fine Art in Puerto Rico and is currently studying Interior Design; other interests include spending time with family and friends, exercising, reading and traveling.