Spanish Services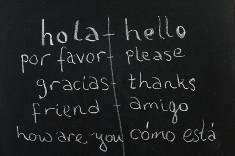 At La Academia Spanish Immersion, we believe learning a new language should not only be fun and interactive, but should also help you learn a language you'll begin using immediately. Our cutting-edge curriculum addresses different learning styles, meeting your individual learning needs, and gets you speaking quickly. In our small classes, we believe that you should actually be taught to use the language as you learn it.
Summer Camps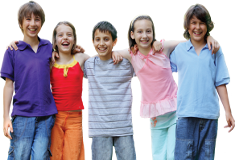 Viva el verano! If you are looking for exciting adventures, and the opportunity to enhance your Spanish language skills, La Academia Spanish Immersion Camp is for you!  La Academia Spanish Immersion has been offering a unique opportunity for young students to experience an unforgettable summer camp experience. Every summer, our professional instructors bring creativity and fun to create a fun camp and learning experience.
Summer Schedule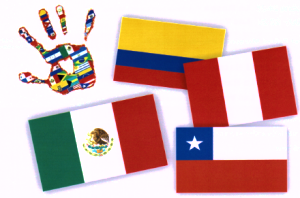 DON'T FORGET YOUR SPANISH IN THE SUMMER!!
Time to sign up for our summer programs.
We will continue with our weekly Colleyville classes on Tuesday and Thursday. We will post class hours at the end of April.
Colleyville
We have Beginner, Intermediate and Conversational classes.
Children classes
Tuesday and Thursday
3:30
5:00
Adult Classes
Tuesday
5:00
6:00
SPANISH IMMERSION SUMMER CAMPS will be held at the North Texas Leadership Academy (Keller) on the following dates:
June 9 to 14 Spanish around the World
July 14 to 18 Celebrations in Latin America
July 28 to August 1st Cooking in Latin America
9 am to 4 pm Monday to Friday. Camps are $200 per child for the week.