About Us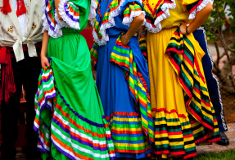 La Academia Spanish Immersion in DFW, offers you a flexible schedule in Spanish tutoring for your busy lifestyle. You can take advantage learning the Spanish language in a relaxed environment. To improve, practice or acquire skills from our experienced and qualified staff of native Spanish speaking instructors who are ready to guide and teach you Spanish according to your needs or interests.
Spanish After School Programs
The  La Academia Spanish Immersion After School program allows children to develop friendships in a relaxed environment, complete their homework in an organized manner and engage in intelligent fun of their own choosing. Plus they'll experience the natural flow of conversational Spanish that makes learning a language seem effortless.
Just Starting or Seasoned Spanish Student?
Regardless if you have never spoken a word of Spanish or if you have studied Spanish for many years, we will setup a custom learning plan designed specifically for you. Our seasoned Spanish teachers have been teaching Spanish for over 20 years and know the most effective ways to teach individuals Spanish.
We have students that have never taken Spanish classes to students that were raised speaking Spanish. Our students range from elementary students to grandparents. Spanish is for everyone and it is never too early or too late to start speaking Spanish. We will be with you every step of the way and will custom a learning plan specifically designed for you. The key ingredient in learning Spanish is to have a desire to learn Spanish. If there is a will, then there is a way to learn Spanish and our experienced Spanish teachers know exactly how to guide each individual along their Spanish learning journey.
Spanish is not just another language to La Academia Spanish, it is the only foreign language we teach. We have a real passion for both the Spanish language and the Spanish culture. Learn Spanish, Live Spanish, Speak Spanish with expert guidance from La Academia Spanish!
Contact us today and let's begin your Spanish lessons.
Click here to Contact Us