Spanish Services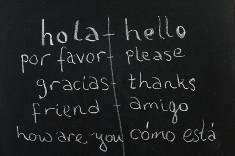 At La Academia Spanish Immersion, we believe learning a new language should not only be fun and interactive, but should also help you learn a language you'll begin using immediately. Our cutting-edge curriculum addresses different learning styles, meeting your individual learning needs, and gets you speaking quickly. In our small classes, we believe that you should actually be taught to use the language as you learn it.
Back to School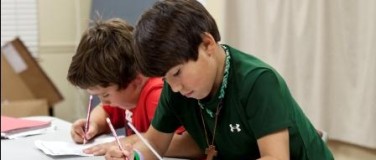 It's hard to believe but the 2013-2014 school year is about to begin! La Academia Spanish Immersion strives to bring out the highest potential in every student by offering development-appropriate instruction. We foster this relationship with our students to empower them to succeed in obtaining a grasp of the Spanish language.
We at La Academia Spanish Immersion prepare the students to live and work in a global society and we strive to help our students achieve a higher level of understanding in the Spanish language.
Fall Schedule
Colleyville
Children classes
Tuesday and Thursday
3:30
5:00
Adult Classes
Tuesday
5:00
6:00
Trophy Club
Children Class
Wednesday
4:00
Adult Class
Wednesday
5:00
WE ARE NOW REGISTERING FOR CLASSES ON SATURDAY MORNING IN COLLEYVILLE.
WE ARE NOW REGISTERING FOR CLASSES IN KELLER FOR AFTERSCHOOL.
**CONTACT US FOR MORE INFO***
Check Out Our Photo Gallery